Multimodal treatment approach in a case of feline ventral abdominal angiosarcoma
07 Feb 2019
Maldonado-Moreno, A., Blanchart, M., Clemente-Vicario, P., Gonzalez-Gash, E., Feo-Bernabe, L.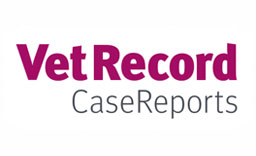 A 14-year-old male neutered domestic shorthair cat presented for a recurrent angiosarcoma. Previously, the mass was incompletely resected twice at the referring practice with subsequent dehiscence and recurrence. The lesion was re-excised with dirty margins and the cat was treated with courses of adjunct chemotherapy (doxorubicin and toceranib) until progression of the angiosarcoma was noted four months after surgery. A fourth surgery was performed, resecting the mass en bloc with 2 cm margins and one fascial plane, achieving clean margins. Doxorubicin was resumed postoperatively, but nine weeks later another inguinal mass developed. Electrochemotherapy with intravenous bleomycin was elected as a rescue treatment, which resulted in complete response for three months. One month later, the patient presented with anaemia, tachycardia, tachypnoea and hypothermia. Staging revealed renal and pulmonary nodules. Due to declining quality of life and progressive disease, the owners elected euthanasia, at which time the cat had survived 13 months following initial diagnosis.
You need to be a BVA member to continue reading this journals Login or join the BVA today.
LOGIN
JOIN US TODAY