Putative postanaesthetic pulmonary oedema in a horse
01 Mar 2019
Merlin, T., Hewetson, M., Veres-Nyeki, K.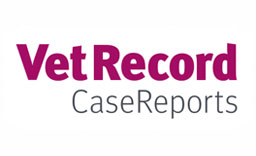 A two-year-ten-month colt was referred for investigation and surgical treatment of cryptorchidism. Preanaesthetic clinical examination revealed no abnormalities and no relevant history was reported. The patient was anaesthetised with a total intravenous anaesthesia technique, both testicles were identified after induction, and a bilateral open castration was performed in the recovery box. Surgery, anaesthesia and recovery were uneventful. However, in the first hour postrecovery, clinical signs compatible with pulmonary oedema developed. Following arterial blood sampling and airway endoscopy, a low-grade pulmonary oedema was suspected and alleged to have occurred following transient laryngeal spasm. The patient was treated symptomatically and received supportive care. Two days after the surgery, the clinical signs were resolved, and the patient was discharged.
You need to be a BVA member to continue reading this journals Login or join the BVA today.
LOGIN
JOIN US TODAY