Treatment of cerebrospinal nematodiasis in a Boer Buck
30 Jan 2019
Breuer, R., Merkatoris, P., Tepley, S., Dierks, C., Klostermann, C., Flaherty, H., Smith, J.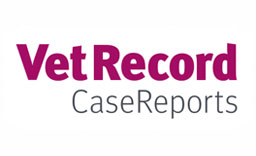 A nine-month-old Boer Buck presented for an acute onset of pelvic limb ataxia. Radiographs, complete blood count and serum biochemistry were within normal limits. A cerebrospinal fluid analysis yielded an eosinophilic pleocytosis, consistent with cerebrospinal nematodiasis. Treatment with ivermectin, non-steroidal anti-inflammatories, fenbendazole and range of motion exercises resulted in partial recovery of pelvic limb function within five days. Within five months post treatment the buck's ambulation had returned to a normal gait.
You need to be a BVA member to continue reading this journals Login or join the BVA today.
LOGIN
JOIN US TODAY