Use of imatinib mesylate in a cat with gastrointestinal stromal tumour
30 Mar 2019
Won, S., Kim, Y., Yoon, J.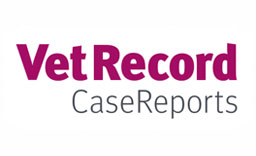 A two-year-old, Turkish Angora, neutered male cat was evaluated for acute onset of melena and anaemia. A mass was identified in the duodenum and was diagnosed as gastrointestinal stromal tumour (GIST) through immunohistochemistry. The cat developed suspected nephropathy after 12 months of imatinib treatment for GIST. Imatinib was discontinued, but the patient died after two months due to renal failure. GIST is a rare neoplasm in cats, and treatment with imatinib in feline GIST has not been previously reported.
You need to be a BVA member to continue reading this journals Login or join the BVA today.
LOGIN
JOIN US TODAY