Use of regional limb perfusion with amikacin sulphate in the treatment of a severe soft tissue infection in the extremity of a dog
06 Feb 2019
Abrams, B. E., Hottinger, H., Selmic, L. E.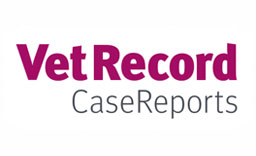 Intravenous regional limb perfusion (RLP) has been used extensively in equine and human practice to deliver high doses of antimicrobials to bones, joints and the soft tissues in the distal limb. This report highlights the use of this technique, in conjunction with traditional systemic antimicrobial therapy, to achieve clinical resolution of a severe soft tissue infection in the extremity of a dog. Due to the acute severity, rapid progression and lack of response of the infection to broad-spectrum systemic antibiotics, intravenous RLP with amikacin was utilised successfully, negating the need to intervene with definitive surgery. To the authors' knowledge, this is the first report utilising intravenous RLP as an adjuvant antimicrobial treatment application in a small animal setting.
You need to be a BVA member to continue reading this journals Login or join the BVA today.
LOGIN
JOIN US TODAY