Use of the novel ectoparasiticide fluralaner in the treatment of feline sarcoptic mange
29 Jan 2019
Curtis, C. F., Bourdeau, P. J., Barr, P. A., Mukherjee, R.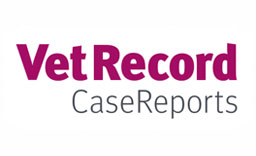 Feline sarcoptic mange is a rare, contagious, variably pruritic and zoonotic skin condition of cats, infrequently reported in either the UK or the worldwide veterinary literature. The last report in the UK dates from 2012 and since 1973, only 40 cases have been described worldwide. Currently, there are no veterinary-licensed products for the treatment of feline sarcoptic mange; previously described cases were all treated with a range of unlicensed, systemic and topical acaricidal products, with varying success. The novel isoxazoline compound, fluralaner, was licensed in the UK in 2016, for the treatment of feline flea and tick infestations (Bravecto Spot-On Solution for Cats; MSD Animal Health). The purpose of this article is to describe the use of the feline topical fluralaner formulation for the successful treatment of feline sarcoptic mange.
You need to be a BVA member to continue reading this journals Login or join the BVA today.
LOGIN
JOIN US TODAY