Anaesthesia management of a pug (in late-stage pregnancy) with lung lobe torsion
15 Apr 2019
Harthardottir, H., Thierry, F., Murison, P. J.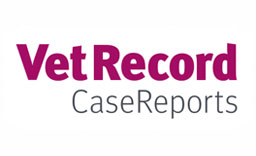 Anaesthetic management can be challenging when patients have multiple comorbidities. This report presents one such case: a pug with brachycephalic airway syndrome, in late gestation, presented with a lung lobe torsion. Under general anaesthesia the dog initially had low PaO2, with severe ventilation perfusion mismatch and pulmonary shunt; this was mildly improved with the patient positioned on a head-up tilted table in right lateral recumbency. Tension pneumothorax developed after initiation of positive pressure ventilation and was resolved with rapid entry into the thoracic cavity. Ventilation was adjusted with the aid of spirometry, blood gases, capnography and direct visualisation of the lung tissue. The dog made a full recovery and was discharged from hospital five days postoperatively.
You need to be a BVA member to continue reading this journals Login or join the BVA today.
LOGIN
JOIN US TODAY