Assessment of individual kidney function in a dog with congenital anomalies of the urinary tract
16 Apr 2019
Heier, E., Urban, C., Abdellatif, A., Thiel, C., Neiger, R.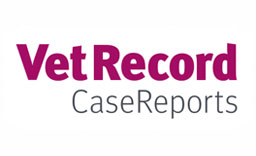 A 21-month-old entire female labrador retriever was presented for polyuria, pollakiuria, haematuria and intermittent urinary incontinence. Clinical signs were absent during antibiotic treatment but reoccurred shortly after completion of a treatment course. Investigations detected bilaterally dilated ureters, right renal hypoplasia, left extramural ectopic ureter and right intramural ectopic ureter forming an ureterocoele. Blood tests revealed moderate renal azotaemia. 99mTc-DMSA (technetium-99m-dimercaptosuccinic acid) scintigraphy was used to quantify individual kidney function to carefully consider nephrectomy. The right kidney contributed to less than 2 per cent of the total kidney function. Individual kidney function assessed by 99mTc-DMSA scintigraphy was compared with CT-based renal parenchyma volume as an equivalent to kidney function. In this case both diagnostic imaging techniques resulted in similar individual kidney function percentages. A right-sided nephroureterectomy and a left-sided neoureterocystostomy were performed. Surgical treatment successfully resolved the clinical signs. After surgery the dog's chronic kidney disease remained stable at International Renal Interest Society chronic kidney disease stage 3.
You need to be a BVA member to continue reading this journals Login or join the BVA today.
LOGIN
JOIN US TODAY