Autotransfusion using a novel ultrafiltration device (Hemosep, Advancis Surgical) for the management of acute intraoperative haemorrhage in a dog
03 Jun 2019
Diaz, M. d. M., Kaartinen, J.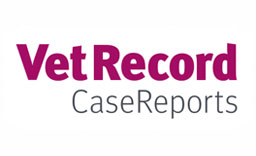 A one-year-old entire male Caucasian Mountain Dog underwent tibial plateau levelling osteotomy. During surgery the tibialis cranialis artery and vein were inadvertently severed and blood loss reached 20 per cent in 30 minutes. Blood from the surgical field was collected and an autotransfusion was performed using a novel ultrafiltration device (Hemosep, Advancis Surgical) without major complications. This case report describes the use the Hemosepand discusses the different techniques available for autotransfusion. To the authors' knowledge, this is the first case report of autotransfusion using an ultrafiltration device to control acute haemorrhage in veterinary medicine.
You need to be a BVA member to continue reading this journals Login or join the BVA today.
LOGIN
JOIN US TODAY