Congenital bilateral laryngeal paralysis in a 10-month-old English springer spaniel
16 Apr 2019
Zurita, M., Dempsey, L.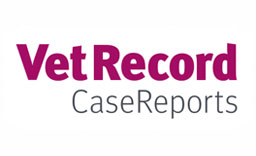 This report describes a 10-month-old female, English springer spaniel that was referred to the surgical department for investigation of progressive exercise intolerance and stridor. After performing a complete blood test, thorough examination of the airway under a light plane of anaesthesia and CT of the head and thorax under general anaesthesia, bilateral laryngeal paralysis was diagnosed. Due to the dog's age and the absence of other aetiologies and neurological abnormalities, a diagnosis of congenital laryngeal paralysis was reached.
Unilateral arytenoid lateralisation was performed with cricoarytenoid and thyroarytenoid sutures. The dog had an uneventful recovery and was successfully discharged the day following surgery with no recurrent respiratory signs for six months postoperatively (at the time this case report was written). This is the first case report that describes congenital bilateral laryngeal paralysis in an English springer spaniel.
You need to be a BVA member to continue reading this journals Login or join the BVA today.
LOGIN
JOIN US TODAY