Epileptic seizure in a cocker spaniel associated with hypocalcaemia, hypovitaminosis D and a protein-losing enteropathy
11 Apr 2019
Woods, G. A., Willems, A., Hurst, E., Mellanby, R. J.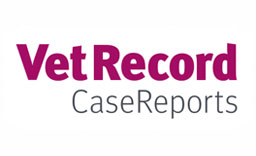 Disturbances in calcium and vitamin D homeostasis can cause neurological disturbances. Protein-losing enteropathies (PLEs) are an important cause of hypocalcaemia in dogs and can be associated with epileptic seizures. Hypocalcaemic epileptic seizures secondary to PLE has only been reported in Yorkshire terriers. This case report describes the presentatioon of an eight -year -old Cocker Spaniel that was referred following an epileptic seizure and diarrhoea. Biochemistry analysis revealed ionised hypocalcaemia, hypoalbuminaemia and severe hypovitaminosis D. Following diagnostic imaging, endoscopy and histological evaluation of intestinal biopsies, the dog was diagnosed with a PLE. Therapy included antibiotics, clopidogrel, hypoallergenic diet and immunosuppressive steroids, which resulted in the resolution of the diarrhoea and improved the hypocalcaemic and hypovitaminosis D abnormalities. Throughout the follow up period no more epileptic seizures were reported. The significance of this case is twofold. Firstly, that hypocalcaemia associated with PLE may cause neurological signs and secondly, that hypovitaminosis D associated with PLE can be improved following standard medical therapy alone.
You need to be a BVA member to continue reading this journals Login or join the BVA today.
LOGIN
JOIN US TODAY