Left atrial thrombosis secondary to blunt cardiac injury in two dogs
20 Jun 2019
Ballocco, I., Pinna Parpaglia, M. L., Corda, F., Serra, G., Corda, A.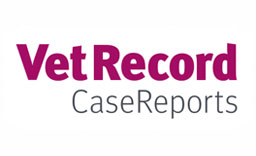 Two dogs, victims of motor vehicle accidents, were hospitalised at our Veterinary Teaching Hospital with multiple injuries. Electrocardiographic abnormalities were observed in both dogs: case 1 showed ventricular arrhythmias, while case 2 manifested second degree atrioventricular block. Increased cardiac troponin-I serum levels and echocardiographic alterations compatible with left atrial wall lesions and thrombosis were detected. Based on these symptoms, the dogs were diagnosed with traumatic blunt cardiac injury. Both patients had left atrial thrombus formation, but only case 1 underwent antiplatelet therapy and experienced thromboembolic spread. Blunt cardiac injury and related consequences should be considered in traumatised patients. ECG together with cardiac troponin-I measurement and echocardiography could help clinicians to diagnose and monitor the condition.
You need to be a BVA member to continue reading this journals Login or join the BVA today.
LOGIN
JOIN US TODAY