Management of acute bleeding in a shetland pony during surgery for foreign body removal
24 May 2019
Corona, D., Brunisholz, H., Junge, H., Bettschart-Wolfensberger, R.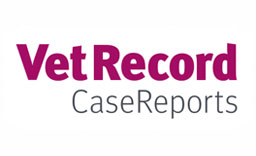 A 180-kg, male neutered 15-year-old shetland pony was referred to the authors' clinic with a chronic purulent wound on the left flank and mild weight loss. Surgical treatment under sedation with local anaesthesia was already attempted twice, but each time within two months a new fistula was evident. Abdominal ultrasound exam revealed a possible abscess in the abdomen with no clear margins, indicative of extension of infected tissue or the presence of a foreign body. General anaesthesia for wound curettage surgery was scheduled. Complication during anaesthesia was a massive unexpected acute bleeding from adhesions of the abscess to the spleen, caused by a foreign body which had probably perforated the stomach.
You need to be a BVA member to continue reading this journals Login or join the BVA today.
LOGIN
JOIN US TODAY