Management of an outbreak of multiple equine herpesvirus type 1 abortions among vaccinated mares on a large UK Thoroughbred stud farm
16 May 2019
Moore, S. E., Strang, C. L., Marr, C. M., Newton, R., Cameron, I. J.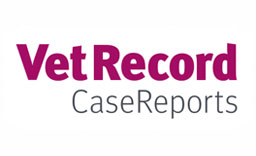 An outbreak of equine herpesvirus type 1 (EHV-1) abortions on a UK Thoroughbred stud farm between February 23 and April 2, 2016, is described. The outbreak resulted in the loss of 10 Thoroughbred foals, confirmed pathologically and virologically as EHV-1 infection at postmortem. All aborting mares were vaccinated against EHV-1 according to manufacturer's recommendations, but had contact with the index aborting mare, either as field companions or housed in the American barn at the time she and subsequent mares aborted. Control measures were implemented in accordance with the Thoroughbred Industry's Code of Practice on recognising the index case and were maintained until the outbreak had resolved. The report illustrates that prompt investigation and management of this disease outbreak can optimise the safe return of the stud farm to normal breeding operations and highlights EHV-1's continued potential for multiple late gestation pregnancy losses in mares, despite vaccination.
You need to be a BVA member to continue reading this journals Login or join the BVA today.
LOGIN
JOIN US TODAY