Mystery or Mycobacterium? Lessons learned from a challenging incision site infection
19 Jun 2019
Weisent, J., May, E.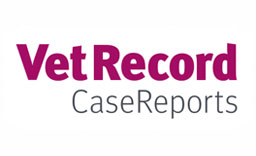 An eight-month-old female domestic short hair cat underwent routine ovariohysterectomy and was adopted from a shelter nine days later. A refractory infection associated with the abdominal incision site proved unresponsive to surgical debridement and multiple courses of oral antibiotic treatment over 10 weeks, resulting in relinquishment of the cat. Initial diagnostic test samples submitted by the shelter veterinarian failed to identify a causative agent for a deep pyogranulomatous dermatitis and panniculitis. The lesions resolved following treatment with oral pradofloxacin, and the cat was adopted but subsequently lost to follow-up. This case highlights the importance of generating a differential diagnoses list and outlines difficulties obtaining appropriate and timely diagnostic testing and treatment, especially in cases involving multiple practitioners and financial constraints. The report also emphasises how a challenging and potentially zoonotic infection might be overlooked and under-reported, specifically in low-income and shelter settings.
You need to be a BVA member to continue reading this journals Login or join the BVA today.
LOGIN
JOIN US TODAY