Negative-pressure wound therapy for high-risk surgical incision wounds using an ultra-portable device: 11 cases
11 Apr 2019
Garcia-Pertierra, S., Vizcaino Reves, N., Calvo Aguado, A.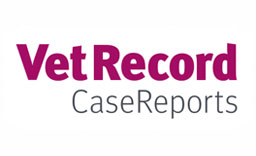 Negative-pressure wound therapy (NPWT) involves the application of subatmospheric pressure to a wound to help in the healing process. The objective of this case series was to evaluate the clinical experience using ultra-portable NPWT devices on high-risk closed incisions after surgical management of complex non-healing wounds. Data were available for eight dogs and three cats. Wound aetiologies varied from traumatic, neoplastic and foreign body. Application and maintenance of the portable device were technically easy in most cases, finding some difficulties when applied to curved body surfaces. All patients' outcome was highly rewarding. This case series suggests that portable NPWT helps in achieving full recovery, increases comfort allowing early ambulation and feeding, and reduces hospitalisation time. Their reduced size is suitable for smaller animals, enhancing their therapeutic use in veterinary medicine.
You need to be a BVA member to continue reading this journals Login or join the BVA today.
LOGIN
JOIN US TODAY