Neoureterocystostomy for the management of extramural ectopic ureter with concurrent contralateral renal aplasia in two dogs
24 May 2019
Bresciani, L., Aisa, J., Bray, J., Petite, A., Spence, S.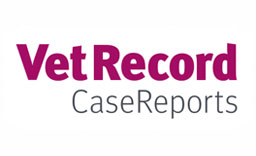 Two male puppies were presented: one with urinary incontinence and the other with abdominal distension and discomfort. A diagnosis of unilateral extramural ectopic ureter with associated hydronephrosis/hydroureter and contralateral renal aplasia was confirmed in both patients by a combination of abdominal imaging and exploratory coeliotomy. Both patients were also diagnosed with cryptorchidism ipsilateral to the renal aplasia. Routine investigations, including complete blood count, biochemistry and urinalysis, were otherwise unremarkable. Neoureterocystostomy with an intravesical technique and castration were performed in both patients. One month following surgery, severity of clinical signs, the degree of hydronephrosis/hydroureter and elevation of renal blood values had all improved in both patients.
You need to be a BVA member to continue reading this journals Login or join the BVA today.
LOGIN
JOIN US TODAY