Parasitism by Ophidascaris robertsi with associated pathology findings in a wild koala (Phascolarctos cinereus)
04 May 2019
Gonzalez-Astudillo, V., Knott, L., Valenza, L., Henning, J., Allavena, R.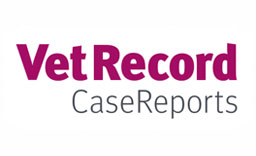 Five third-stage Ophidascaris robertsi larvae, a python parasite, were recovered from a free-ranging mature male koala, Phascolarctos cinereus, from South-East Queensland. Most larval nematodes were found obstructing several hepatic blood vessels including the portal vein, causing vascular dilation. Despite the low number of parasitic larvae found, the large size of the larval third stage can lead to circulatory impairment of affected organs. Koalas may acquire O robertsi infection possibly by performing geophagy or soil ingestion, contaminated with eggs from python faeces. This is the first report of O robertsi in koalas indicating infection and subsequent pathological changes within the vasculature and liver.
You need to be a BVA member to continue reading this journals Login or join the BVA today.
LOGIN
JOIN US TODAY