Permanent cessation of nail growth using multiple nail plate avulsions and phenolisation in a dog
16 May 2019
Carbonell Buj, E., Farrell, M.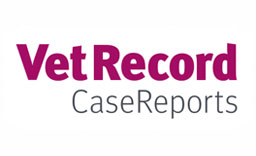 A two-year-old Yorkshire terrier was referred for treatment of abnormal growth of all nails of both thoracic limbs. Progressive fear aggression precluded nail clipping without the use of chemical restraint. Permanent cessation of nail growth was achieved by nail plate avulsion and phenolisation in all eight thoracic limb digits. After three years of follow-up, there was no evidence of nail regrowth on any of the digits. To the authors' knowledge, this is the first report of nail plate avulsion and phenolisation of multiple digits in the veterinary literature.
You need to be a BVA member to continue reading this journals Login or join the BVA today.
LOGIN
JOIN US TODAY