Possible drug-induced follicular mucinosis in a dog
16 May 2019
Lima, T. d. B., Ordeix, L., Fondevila, D.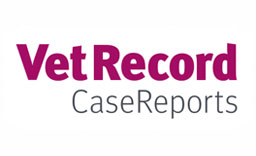 A nine-year-old, entire male basset hound presented with one-year history of pruritus and patchy to diffuse alopecia accompanied by erythema, starting a few days after applying an implant of deslorelin for treatment of benign prostatic hyperplasia. Dermatopathological examination was diagnostic for follicular mucinosis, accompanied by a characteristic lymphocytic mural folliculitis at the level of the isthmus. Partial improvement with anti-inflammatory doses of prednisone was observed. Thereafter, oral ciclosporin was administered on a daily regimen until complete remission was achieved, after which it was gradually tapered until withdrawal. No other implants were applied thereafter, and two years later the patient remains free of clinical signs.
You need to be a BVA member to continue reading this journals Login or join the BVA today.
LOGIN
JOIN US TODAY