Probable drug-triggered pemphigus foliaceus in a dog following administration of afoxolaner (NexGard)
11 Jun 2019
White, A., Hicks, K., Bizikova, P., Bailey, J., Linder, K.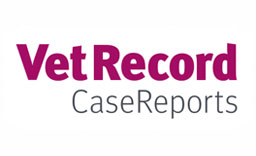 A nine-year-old castrated male miniature dachshund presented for chronic pustular dermatitis, lethargy, fever and weight loss. There was no history of dermatological disease prior to lesion development which occurred within days following administration of afoxolaner (NexGard) and worsened with each of the five subsequent doses. Physical examination revealed multifocal alopecia, diffuse crusting and peripheral lymphadenomegaly. Multiple intact panfollicular pustules were present in the inguinal region, concave pinnae and ear canals. Cytology from intact pustules revealed non-degenerate neutrophils, acantholytic keratinocytes with no bacterial or fungal organisms. Deep skin scrape and dermatophyte culture were negative. Full-thickness cutaneous punch biopsy samples of intact pustules were obtained, and histopathological findings included subcorneal acantholytic pustular dermatosis. This was consistent with the clinical findings and the diagnosis of pemphigus foliaceus. Treatment was initiated with immunosuppressive prednisone and cyclosporine and remission was achieved. Medications were slowly tapered, though low doses were required to maintain long-term remission.
You need to be a BVA member to continue reading this journals Login or join the BVA today.
LOGIN
JOIN US TODAY