Rabies-like neuronal inclusions in a dog with meningoencephalomyelitis and neuritis of unknown origin
02 Jun 2019
Hawkins, I. K., Rissi, D. R., Armien, A. G., Wilkes, R. P., Anis, E.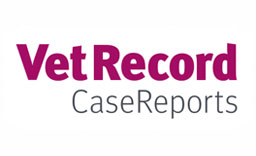 A four-year-old intact female pointer dog from a hunting plantation in South Georgia, USA, developed acute neurological signs. The referring veterinarian suspected rabies or pseudorabies; the dog was euthanased and submitted to the Tifton Veterinary Diagnostic and Investigational Laboratory for necropsy. No gross anatomical changes were present. Portions of brain were submitted for rabies virus fluorescent antibody test with a negative result. Histopathology revealed a marked lymphoplasmacytic meningoencephalitis with numerous intracytoplasmic eosinophilic inclusions within neurons, still raising concerns for rabies meningoencephalitis. Rabies immunohistochemistry was then performed on the brain, yielding a negative result. Brain samples were also negative for canine distemper virus and herpesvirus (pan-herpesvirus primers) PCR. Electron microscopy did not reveal viral particles within the inclusions. Similar intraneuronal pseudoinclusions have been previously reported in non-rabid dogs and cats. Such inclusions are a diagnostic challenge, especially in animals with central neurological signs and/or meningoencephalitis.
You need to be a BVA member to continue reading this journals Login or join the BVA today.
LOGIN
JOIN US TODAY