Root canal treatments and crown lengthening in an adult jaguar (Panthera onca)
05 Apr 2019
OSullivan, S., Almansa Ruiz, J. C., Toosy, A., Steenkamp, G.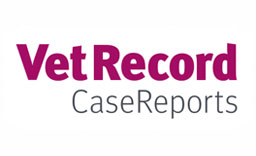 Pathological dental conditions in zoo animals are frequently encountered, although under-reported in the veterinary literature. Teeth fractures are commonly encountered in carnivores and often require specialised endodontic intervention. This paper describes gingivectomy of a peripheral odontogenic fibroma of the left maxillary gingivae; crown lengthening of the left mandibular canine; and pulpectomies of complicated crown fractures of the left maxillary canine tooth (204), left mandibular canine tooth (304) and left third maxillary incisor (203) in an adult jaguar (Panthera onca). Follow-on dental examination at 18 months and postoperative radiographs at 24 months found no evidence of further dental pathology. Dental examination and prophylaxis are essential components of the examination procedure. There are limited opportunities to make routine clinical assessments in zoo animals. The availability of specialised materials, equipment and specialised veterinary assistance are limitations as relevant to zoological dentistry today as when described by Fowler in 1986.
You need to be a BVA member to continue reading this journals Login or join the BVA today.
LOGIN
JOIN US TODAY