Spontaneous regression of a cervical intervertebral disc extrusion in French bulldogs documented on MRI after medical management
05 Apr 2019
Argent, V., Fraser, A., Alves, L., Freeman, P.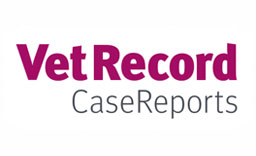 Spontaneous regression of cervical intervertebral disc extrusion (cIVDE) has been reported in people. It has also been reported in a dog after four months of medical management. Two French bulldogs were presented to two different referral centres for signs of neck pain or myoclonic twitching. Both were diagnosed with cIVDE on MRI and were managed medically. One dog re-presented after six weeks with recurrent signs while it was still being strictly rested. Repeat MRI showed a new disc extrusion with apparent spontaneous regression of the initial cIVDE. The same re-presentation occurred in the second dog with a year intermission. These two cases demonstrate that spontaneous regression of intervertebral disc extrusion is a phenomenon occurring in the cervical spine of dogs. Notably one dog had a new disc extrusion during a period of rest, thus illustrating that further work is needed to understand how best to utilise medical management and crate rest.
You need to be a BVA member to continue reading this journals Login or join the BVA today.
LOGIN
JOIN US TODAY