Successful treatment of a dog with recurrent nasopharyngeal stenosis using balloon dilation and a novel topical mitomycin delivery system
24 May 2019
Tobias, K., Johnson, K., Whittemore, J.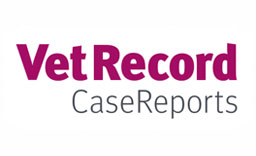 A 1.5-year-old German shorthair pointer dog was presented with nasopharyngeal stenosis secondary to aspiration rhinitis. Stenosis had recurred after all previous treatments, including balloon dilation and oral steroids, uncovered metal stent placement and covered metal stent placement. Successful outcome was obtained after balloon dilation and two topical applications of mitomycin, delivered one week apart, using a novel delivery system. Rechecks of the nasopharynx were performed with an inexpensive WiFi endoscope that provided a retroflexed view of the area.
You need to be a BVA member to continue reading this journals Login or join the BVA today.
LOGIN
JOIN US TODAY