Synchronous bilateral testicular neoplasms in a black-capped capuchin (Sapajus apella)
16 May 2019
Fraess, G., Dickinson, R., Kragness, B., Sadar, M.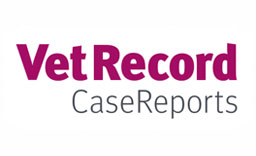 A 31-year-old, 5.01 kg, intact male black-capped capuchin (Sapajus apella) was presented for examination after zookeepers noted an enlarged right testicle. Fine-needle aspiration with cytological evaluation identified a seminoma of the right testis. Castration was elected for this non-breeding male, and both testicles were submitted for histopathology. Histopathology confirmed the presence of a seminoma in the right testicle and, incidentally, a mass in the left testis consistent with an interstitial cell tumour was also diagnosed. This report describes the first case of seminoma or interstitial cell neoplasia in a black-capped capuchin, as well as the first case of a non-human primate with synchronous, bilateral testicular neoplasms.
You need to be a BVA member to continue reading this journals Login or join the BVA today.
LOGIN
JOIN US TODAY