Can the outcome of an impaired oral glucose absorption test in horses be improved with fat supplementation and dietary modifications?
05 Jul 2019
Galinelli, N. C., Wambacq, W., Lefere, L., Paulussen, E., Hesta, M.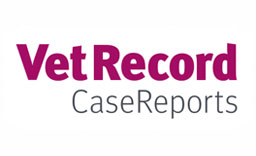 Malabsorption syndrome results in impaired nutrient digestion/absorption. Diagnostic tests in horses are focused on reduced carbohydrate absorption demonstrated by abnormal oral glucose tolerance test. However, to determine the definitive diagnosis a biopsy should be performed. The objective was to evaluate the progress of horses believed to be suffering from malabsorption syndrome without other infectious conditions, following institution of appropriate dietary advice. Medical records of 15 horses admitted to the equine hospital of Ghent University (2014–2017) were reviewed. All horses had received corticosteroid treatment and individual dietary advice. All horse owners were contacted in 2017 for a follow-up. Most horses (86 per cent) had tolerated the recommended diets well and gained weight. Owners noticed the greatest improvements at three and six months after starting the diet. Adequate dietary formulation may therefore be a valuable adjunct to medical treatment. However, it may take several months before increases in bodyweight and condition are seen.
You need to be a BVA member to continue reading this journals Login or join the BVA today.
LOGIN
JOIN US TODAY