Central blindness following general anaesthesia due to suspected catheter-related venous air embolism in a gelding
30 Aug 2019
Makra, Z., Bodo, G., Veres-Nyeki, K. O.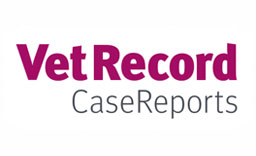 This case report describes a transient post-anaesthetic bilateral central blindness caused by suspected air embolism associated with intravenous catheter cap disconnection and its medical management in a horse. The cap of the catheter becomes dislodged during head and tail rope assisted recovery. The first clinical signs were sweating, shivering and dyspnoea, which was followed by the collapse of the horse on the ropes and generalised seizures. Supportive treatment was administered in the form of nasal oxygen supply, sedation, flunixin meglumine, dexamethasone, mannitol, followed by per os vitamin supplementation for 5 days. The horse regained vision fully in 2 weeks and returned to its original level of exercise in 4 months.
You need to be a BVA member to continue reading this journals Login or join the BVA today.
LOGIN
JOIN US TODAY