First report of papillomatosis due to papillomavirus in a Eurasian badger (Meles meles)
16 Sep 2019
Everest, D. J., Dastjerdi, A., Inglese, N., Barlow, A., Couper, D.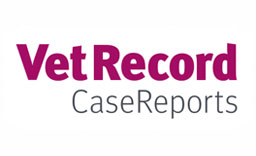 A live Eurasian badger (Meles meles) was admitted to the Royal Society for the Prevention of Cruelty to Animals Wildlife Rehabilitation Centre, West Hatch, Somerset, on August 10, 2018. It had been found in a local garden entangled in electric fencing. Examination of the badger under anaesthesia revealed a small number of papillomatous lesions on the right cheek and samples of the lesions were submitted to Animal and Plant Health Agency. Transmission electron microscopy analysis of the lesion material confirmed the presence of a papillomavirus and further histological examination of tissue samples from the lesion revealed features consistent with a finding of papillomatosis. Here we report the first diagnosis of papillomatosis due to a papillomavirus in Eurasian badgers, another infectious agent detected in this species.
You need to be a BVA member to continue reading this journals Login or join the BVA today.
LOGIN
JOIN US TODAY