Giant cell sarcoma managed with forelimb amputation in a harbour seal (Phoca vitulina geronimensis)
19 Sep 2019
Martony, M., St Leger, J., Erlacher-Reid, C., Nollens, H., Schmitt, T.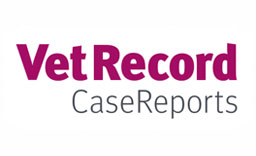 A 22-year-old harbour seal (Phoca vitulina geronimensis) presented with a subcutaneous mass on the right dorsal carpus. The mass measured 5 cm by 2 cm and was firmly attached to the underlying tissues. Cytology from fine-needle aspiration was consistent with a soft tissue sarcoma. Surgical resection was attempted, however complete excision was prohibited by extensive local invasion. Histopathology results confirmed a moderately cellular, infiltrative, non-encapsulated giant cell sarcoma. Subsequent surgical amputation of the forelimb was performed successfully, with the animal making a full recovery. No radiographic evidence of reoccurrence was identified three years following the surgical procedure. This is the first described case of forelimb amputation in a pinniped. When complete tumour resection is unattainable, forelimb amputation may serve as an alternative or adjunct to medical management of neoplasia in phocids.
You need to be a BVA member to continue reading this journals Login or join the BVA today.
LOGIN
JOIN US TODAY