Hypernatraemia following surgery for a congenital extrahepatic portosystemic shunt in a Shih Tzu presenting with marked polyuria and polydipsia
13 Sep 2019
Andreoni, V., Johnstone, T., Furneaux, R.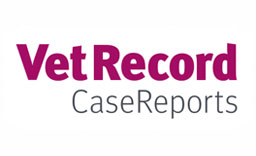 A 3-year-old male Shih Tzu was referred to the University Veterinary Hospital of the University College Dublin with a suspicion of congenital hepatopathy based on investigations performed by the referring veterinarian. Presenting signs were polyuria and polydipsia, vomiting, picky appetite and weight loss. Liver function test abnormalities and hyposthenuric urine were found during diagnostic work-up. Abdominal ultrasound identified an extrahepatic portosystemic shunt, which was temporarily occluded using a Rummel tourniquet and then completely ligated with nylon. Recovery was smooth and uneventful. Behavioural activity was considered normal until the next day when the dog developed tonic–clonic seizures. Clinicopathological assessment revealed hypernatraemia as the potential cause of the seizures. Despite intensive care, the patient died. Post-mortem findings were consistent with cerebral oedema and acute cerebrocortical necrosis.
You need to be a BVA member to continue reading this journals Login or join the BVA today.
LOGIN
JOIN US TODAY