Livestock-associated meticillin-resistant Staphylococcus aureus in a young harbour seal (Phoca vitulina) with endocarditis
11 Sep 2019
Rubio-Garcia, A., Rossen, J. W. A., Wagenaar, J. A., Friedrich, A. W., van Zeijl, J. H.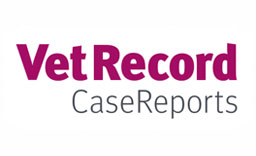 A five-month-old male harbour seal was admitted for rehabilitation to the Sealcentre Pieterburen on November 16, 2015. During initial veterinary examination parasitic pneumonia and secondary bacterial pneumonia were suspected. Therefore, the seal received antiparasitic and antimicrobial treatment and appeared to recover but died unexpectedly after several weeks. Postmortem examination revealed a perforation in the aortic wall and histopathological examination of the aorta revealed mural necrosis with haemorrhage and suppurative to mixed inflammation. Bacterial culture resulted in isolation of a meticillin-resistant Staphylococcus aureus (MRSA) from the pericardial effusion. Subsequent culture of rectal swabs collected at arrival and during rehabilitation showed that the animal was already colonised with MRSA when admitted to the Sealcentre. MRSA has been isolated from marine mammals before, however, to our knowledge this is the first report of MRSA-associated endocarditis in seals and the first time that livestock-associated MRSA is reported in seals.
You need to be a BVA member to continue reading this journals Login or join the BVA today.
LOGIN
JOIN US TODAY