Management of a linear foreign body gastrointestinal obstruction in a miniature pig
27 Jul 2019
Ehrle, A., Gillespie, A., Rubio-Martinez, L. M.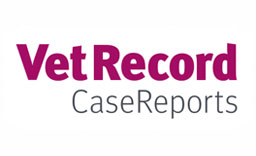 A four-year-old miniature pot-bellied pig was presented for treatment of suspected foreign body ingestion. Exploratory laparotomy identified a linear foreign body obstructing the pylorus, duodenum and proximal jejunum. In order to avoid small intestinal resection, combined gastrotomy and enterotomy of the proximal jejunum was performed to evacuate the foreign body. Necrotic areas at the enteromesenteric junction were oversewn. The foreign material was found to be part of a duvet the owners had provided as bedding for the pig. The pig made an uneventful recovery and was discharged from hospital care four days after surgery.
You need to be a BVA member to continue reading this journals Login or join the BVA today.
LOGIN
JOIN US TODAY