Perineal swelling secondary to a vaginal wall cyst in a bitch in dioestrus
22 Aug 2019
Sanchez Jimenez, C., Furtado, A. R. R., Cafe Marcal, V., Barnes, D., Fauchon, E.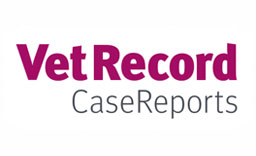 Vaginal cysts are a rare pathology of the female reproductive tract and are usually asymptomatic and often incidental in human and veterinary medicine. A seven-year and 11-month-old intact female bearded collie was referred for further investigations of a two-and-a-half-week history of a slow-growing perineal swelling that was noticed three to four weeks following oestrus. Ultrasound and CT images were acquired, which revealed that an intravaginal cystic mass was the cause of the aforementioned swelling. Following removal of the mass, histopathology revealed a fully excised vaginal cyst lined by simple cuboidal periodic acid-Schiff-positive epithelium most consistent with paramesonephric (Müllerian) origin. To the authors' knowledge this is the first reported case of an extra-abdominal vaginal wall cyst in a bitch in dioestrus causing perineal swelling.
You need to be a BVA member to continue reading this journals Login or join the BVA today.
LOGIN
JOIN US TODAY