Presumptive pituitary macroadenoma in an English Setter resembling human bobble-head doll syndrome
22 Aug 2019
Fiorentino, E., Falzone, C.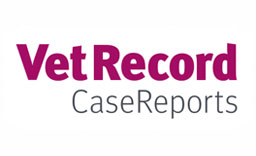 Head bobbing (HB) or idiopathic head tremor is a benign condition characterised by episodic uncontrolled head tremors that start and stop spontaneously or when dogs are focused on a goal-oriented task, such as eating or playing, or are distracted by the owner. Although the aetiopathogenesis of HB is still unknown, the idiopathic nature is generally accepted, whereas in Bulldogs and Dobermans, a hereditary basis has been suggested. In the case herein, we report for the first time a relationship between a presumptive pituitary macroadenoma, its compression on the thalamus and HB, as it has already been observed in humans.
You need to be a BVA member to continue reading this journals Login or join the BVA today.
LOGIN
JOIN US TODAY