Pruritus and myoclonus following five consecutive doses of morphine administered through an epidural catheter in a dog
22 Jul 2019
Dancker, C., MacFarlane, P., Love, E. J.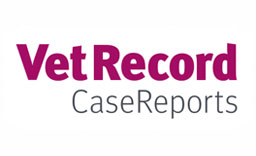 A 2-year, 10-month-old male entire whippet had an epidural catheter placed to provide postoperative analgesia following lateral thoracotomy. He received 0.1 mg/kg preservative free morphine every 12 hours via the epidural catheter. After the fifth dose, the dog showed sudden signs of pruritus and myoclonus and became severely distressed, and the epidural catheter was removed. Despite initial treatment with sedatives (dexmedetomidine and propofol), antihistamines (chlorphenamine) and the opioid antagonist naloxone, the pruritus did not completely resolve. Ten hours after the onset of clinical signs, having received additional sedation (dexmedetomidine) and supportive treatment, the dog returned to normal behaviour and the pruritus stopped. The dog subsequently recovered uneventfully. Pruritus and myoclonus following epidural administration of morphine can be difficult to manage and may appear after several doses have been administered.
You need to be a BVA member to continue reading this journals Login or join the BVA today.
LOGIN
JOIN US TODAY