Septic epiphysitis and sequestrum formation in the glenoid of the scapula in a five-month-old foal diagnosed by computed tomography
08 Jul 2019
Clements, P. E., Jones, B., Coomer, R.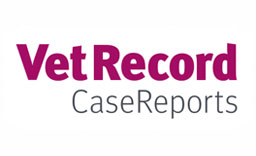 A five-month-old Connemara foal presented for acute-onset, severe left forelimb lameness with fever, neutrophilia and an elevated serum amyloid A concentration. Radiographs were suspicious of septic physitis of the proximal humerus. CT identified a large defect involving the central portion of the subchondral bone plate of the glenoid and a sequestered bony fragment within the defect, which were not seen radiographically. CT findings were consistent with septic epiphysitis and sequestrum formation, which had significant implications on available treatment options. The foal was given a poor prognosis for returning to soundness so was subject to humane euthanasia.
You need to be a BVA member to continue reading this journals Login or join the BVA today.
LOGIN
JOIN US TODAY