Severe persistent canine oral papillomatosis a multimodal approach including interferon alpha-2B, CPV-1 autologous vaccine, CO2 laser ablation and aggressive cryotherapy
05 Jul 2019
Levinson, M., Kirby, A., Richman, A., Hall, M.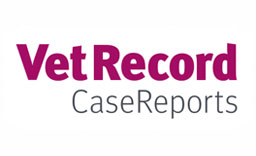 A 3-year-old, 29.5 kg female, spayed, labrador retriever cross with a 5-month history of severe, persistent papillomas affecting the oral mucous membranes was successfully treated using a multimodal approach that included staged aggressive cryotherapy. On presentation, verrucous growths varying in sizes of 2 mm–3 cm were appreciated affecting all tissues of the oral cavity. There were two alopecic, pedunculated growths with frond-like projections approximately 4 mm by 4 mm and 1 cm by 4 mm on the left pelvic paw. While the growths on the paws resolved with minimal intervention, the oral verrucous growths remained. A combination of interferon alpha-2B, canine papillomavirus-1 autologous vaccine, surgical excision, carbon dioxide laser ablation and aggressive cryotherapy led to complete resolution and continued remission of the canine oral viral papillomas.
You need to be a BVA member to continue reading this journals Login or join the BVA today.
LOGIN
JOIN US TODAY