Successful resection of an osteoma in a great horned owl (Bubo virginianus) with subsequent lack of regional feather regrowth
18 Sep 2019
Barbosa, L., Tom, D., Han, S.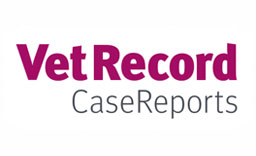 A free-living adult great horned owl (Bubo virginianus) was presented to a wildlife rehabilitation centre in Southern California with a firm, pedunculated mass arising from the caudal-dorsal border of the left ulna. Two secondary covert feathers were incorporated into the mass and multiple secondary flight and covert feathers adjacent to the mass were broken. Radiographs revealed a calcified mass with no cortical involvement. The mass was surgically removed. Histopathology was consistent with a diagnosis of osteoma. Despite tumour removal, the owl sustained a significant flight impairment resulting from lack of regional feather regrowth. Waiting for a natural moult to take place would likely require 9–12 months. An attempt was made at inducing moult by manually pulling feathers but was not successful. As the rehabilitation facility was space limited and the bird was behaviourally a poor candidate for long-term rehabilitation, humane euthanasia was elected.
You need to be a BVA member to continue reading this journals Login or join the BVA today.
LOGIN
JOIN US TODAY