Successful treatment of prolonged postoperative ileus following resection of a small intestinal spindle cell sarcoma in a horse
31 Jul 2019
de Grauw, J., van Loon, T.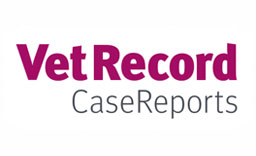 This case report details the unusual clinical course of a horse that had been hospitalised for recurrent colic prior to an acute colic episode requiring emergency laparotomy. Within the first 24 hours after surgery, the horse developed severe colic and postoperative ileus (POI) requiring repeat laparotomy. The horse suffered persistent ileus with copious reflux for 8 days thereafter, but its clinical condition permitted continued treatment. It was discharged after 4 weeks and returned to its previous performance level. The authors describe clinical decision-making regarding intravenous fluid therapy, prokinetic drug administration, enteral and parenteral nutrition, and institution of physical exercise in the treatment of persistent POI. Economic and welfare considerations allowing, equine POI may resolve even in protracted cases. Patients may benefit from strategies aimed at early enteral feeding and ambulation as have emerged in human POI management.
You need to be a BVA member to continue reading this journals Login or join the BVA today.
LOGIN
JOIN US TODAY