Suspected bisphosphate-related osteonecrosis of the jaw in a cat being treated with alendronate for idiopathic hypercalcaemia
22 Aug 2019
Rogers-Smith, E., Whitley, N., Elwood, C., Reese, D., Wong, P.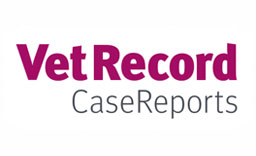 An 8-year-old female neutered domestic shorthair diagnosed with idiopathic hypercalcaemia and undergoing weekly treatment with alendronate presented to Davies Veterinary Specialists for progressive facial swelling and discomfort 12 months after commencement of bisphosphonate treatment. Progression of the pathology was documented through clinical history from the referring practice when the patient underwent dental treatment with dental radiographs and then subsequently CT evaluation of the lesions. Proliferative and lytic, multifocal bony changes to the jaw, with a strikingly similar radiographic appearance to that seen in humans suffering from bisphosphonate-related osteonecrosis of the jaw (BRONJ), were seen. BRONJ is a well-recognised side effect of bisphosphonate therapy in people undergoing bisphosphonate therapy for the management of malignant hypercalcaemia. The cat was eventually euthanised due to the development of an abdominal mass and declining quality of life.
You need to be a BVA member to continue reading this journals Login or join the BVA today.
LOGIN
JOIN US TODAY