Ulcerative lesion of the external ear canal causing headshaking in a horse
30 Aug 2019
Wimmer-Scherr, C. M., Evrard, L., Amory, H., Cesarini, C.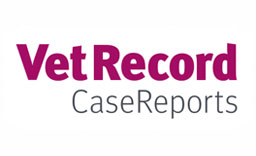 This case report describes the approach to an unusual case of headshaking of 1-year duration paired with unilateral ear hypersensitivity in a 11-year-old Belgian Warmblood mare. After the exclusion of other potential causes, an aural endoscopy was performed under general anaesthesia revealing an ulcerative lesion in the external right ear canal. Biopsies of this area revealed signs of skin inflammation characterised by acanthosis, hyperkeratosis and epidermal oedema leading to a diagnosis of otitis externa. Interestingly, extensive fungal flora characterised by budding yeasts was present in the stratum corneum of each biopsy. Considering the literature debating the difference between physiological fungal colonisation versus pathogenic growth, the horse received topical antifungal and steroid treatment combined with an ear cleanser solution for 12 days with subsequent resolution of most presenting complaints. A mini-review of current knowledge and terminology in human and small animal veterinary medicine concerning external otitis and otomycosis has been included.
You need to be a BVA member to continue reading this journals Login or join the BVA today.
LOGIN
JOIN US TODAY