Anaesthetic management of a phaeochromocytoma excision in a dog
28 Nov 2019
Miller, C., Pawson, P.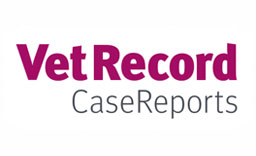 A nine-year-old male neutered crossbreed dog was presented for adrenalectomy following diagnosis of a phaeochromocytoma, which was confirmed by urinary normetanephrine:creatinine ratio. No clinical signs were associated with the tumour. Excess release of catecholamines from the tumour can result in marked haemodynamic derangements that require careful consideration for anaesthesia. The dog was treated before surgery with phenoxybenzamine per os. During the surgery periods of marked hypertension developed and were managed with nitroprusside and increased vapouriser output. The adrenal gland was closely adhered to the kidney and a nephrectomy was also required to fully excise the mass. A moderate amount of haemorrhage occurred during the final dissection. Hypotension persisted postoperatively and required treatment with phenylephrine and fluid therapy. The dog was discharged from hospital three days following surgery.
You need to be a BVA member to continue reading this journals Login or join the BVA today.
LOGIN
JOIN US TODAY