Atypical hypoadrenocorticism in a dog with chronically elevated serum alanine aminotransferase (ALT) activity
18 Dec 2019
Murray, O., Lawrence, Y. A.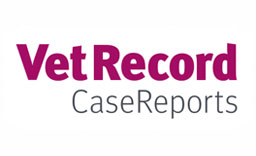 A 10-year-old male, castrated, Beagle dog was presented for subclinical, chronic elevated serum alanine aminotransferase activity on serial serum biochemistry profiles. Additionally, mild hypocholesterolaemia, hypoalbuminaemia and hyperammonaemia were identified. Microhepatica was noted on abdominal ultrasound and cytologic examination of a liver aspirate indicated hepatocellular atypia. A laparoscopic liver biopsy was performed and the patient was discharged the same day. The following day, the patient presented to the emergency service for an acute onset of severe vomiting. The patient was treated symptomatically and an adrenocorticotrophic hormone stimulation test and aldosterone assay were diagnostic for atypical hypoadrenocorticism. Although hypoadrenocorticism is known for its vague clinical signs, it is an uncommon disease. This case was further complicated by an unusual signalment.
You need to be a BVA member to continue reading this journals Login or join the BVA today.
LOGIN
JOIN US TODAY