Chronic lameness associated with congenital hypothyroidism in three dogs
15 Dec 2019
Kopke, M. A., Mukorera, V., Leisewitz, A. L., Ruaux, C. G.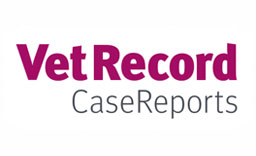 A 4-month-old female entire Saint Bernard, a 10-month-old female spayed Great Dane and a 5-year-old male neutered Miniature Schnauzer cross poodle were presented with the primary complaint of chronic lameness. Subjectively, all three dogs were disproportionate dwarfs. Epiphysial dysgenesis was identified on survey radiographs in all three cases, along with varying degrees of secondary osteoarthrosis. Low serum thyroxine, in conjunction with low-to-normal thyroid stimulating hormone concentration, and the presence of epiphysial dysgenesis, served to confirm congenital hypothyroidism. Following commencement of synthetic thyroid hormone supplementation, resolution of clinical signs was noted within a 1-month period. Improvement in radiographic abnormalities was also seen over a 6-month period.
You need to be a BVA member to continue reading this journals Login or join the BVA today.
LOGIN
JOIN US TODAY