Conformal hypofractionated radiotherapy for dogs with large adrenal tumours
01 Oct 2019
Maruo, T., Ito, T., Kanai, E., Nemoto, Y., Nishiyama, Y.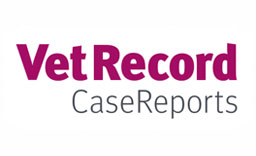 Adrenalectomy has been recognised as the treatment of choice for adrenal tumours. However, excision of large tumours with or without vena caval tumour thrombi is difficult. The purpose of this case series was to describe the use of 3D conformal hypofractionated radiotherapy for unresectable adrenal tumours (over 7 cm long) in three dogs (bulldog, shih tzu and miniature dachshund). The tumours had invaded the caudal vena cava in two of the dogs. The irradiation protocols included 23.7 Gy/three fractions/three weeks or 26 Gy/four fractions/four weeks. Following the treatment, tumours in two cases showed a 34 and 40 per cent reduction in size. No radiation-related adverse events were detected. Metastatic lesions developed in all cases. The overall survival in the three dogs was 19, 25 and 27 months. Therefore, 3D conformal hypofractionated radiotherapy can treat adrenal tumours without severe complications, and prolong the survival in dogs.
You need to be a BVA member to continue reading this journals Login or join the BVA today.
LOGIN
JOIN US TODAY