Extracranial epidural emphysema associated with pneumomediastinum and subcutaneous emphysema in a greyhound
30 Oct 2019
Lorek, A., Dominguez, E.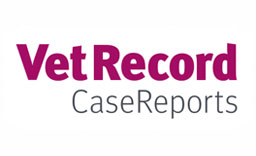 The presence of air in the vertebral canal (extracranial epidural emphysema) has been described in veterinary medicine in isolated case reports mainly associated with intervertebral disc disease. This case of a nine-year-old male neutered greyhound describes a different aetiology where the presence of extensive epidural emphysema was associated with pneumomediastinum, pneumothorax and subcutaneous emphysema following thoracotomy for a lung lobectomy. The extracranial epidural emphysema was managed conservatively by sealing of the thoracotomy site and treating the pneumothorax. Extracranial epidural emphysema should be considered as a possible complication of thoracic surgery if extensive subcutaneous emphysema and/or pneumomediastinum develops.
You need to be a BVA member to continue reading this journals Login or join the BVA today.
LOGIN
JOIN US TODAY