Field experiences with the use of Ornithobacterium rhinotracheale inactivated autogenous vaccination in prebreeding and breeding turkey flocks in France
17 Oct 2019
Godener, C., Le Guennec, J.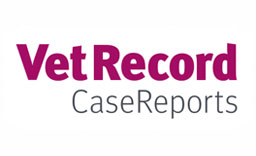 A French turkey multiplication company experienced a significant rise in Ornithobacterium rhinotracheale infections. Two clinical forms were observed: predominantly respiratory signs in the breeding farms (supplying the hatcheries) and joint/locomotor signs in the prebreeding farms (supplying breeding farms with 29-week-old future turkey layers). Repeated antibiotic treatments provided unsatisfactory results. As the birds' welfare and performances were compromised, a broad herd-specific immunisation programme was designed, including 47 different vaccine formulations with one to four O rhinotracheale strains, in compliance with French regulations on autogenous vaccines. This programme was applied before the birds' transfer in each of the affected prebreeding farms. Over the next two years, 63 batches were vaccinated; undesirable effects were not reported. Presence of O rhinotracheale was monitored in the receiving farms and occurred in 12 batches, two of which required antibiotic treatment. Control of O rhinotracheale was achieved through a customised immunisation programme, which has been maintained since.
You need to be a BVA member to continue reading this journals Login or join the BVA today.
LOGIN
JOIN US TODAY