Multifocal abdominal abscessation in a three-month-old puppy due to Escherichia coli
05 Oct 2019
Gonzalez Sarmiento, O., Walker, J. J. A., Watson, N.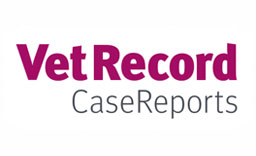 A 12-week-old, crossbreed, male entire dog was evaluated for a three-week history of lethargy, nausea, anorexia, haemorrhagic diarrhoea and free abdominal fluid. Abdominal ultrasound revealed multiple cavitated hepatic masses, abdominal lymphadenopathy and marked abdominal effusion. Fine needle aspiration and culture of the hepatic lesions and lymph nodes identified hepatic abscessation and pyogranulomatous lymphadenitis, with a heavy growth of Escherichia coli. Intravenous fluid therapy and antimicrobial therapy were initiated. Persistent hypotension and hypoglycaemia during hospitalisation, despite intensive treatment, were suggestive of systemic inflammatory response syndrome, septic shock and multiple organ dysfunction syndrome. Due to patient morbidity and poor response to treatment, euthanasia was performed.
You need to be a BVA member to continue reading this journals Login or join the BVA today.
LOGIN
JOIN US TODAY