Muscular angiomatosis in a dog
03 Nov 2019
Marchis, H. S., Veiga-Parga, T.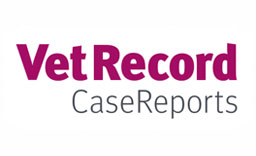 A 12-year- 4 month- old male neutered crossbreed small dog was presented for moderate lameness and a swelling in the tibio-tarso-metatarsal area of the left hindlimb. Clinical examination revealed a fluid-filled mass in the metatarsal and tarsal regions in addition to multiple 5x5x3 cm firm nodules in the tibial region. Histopathological evaluation of the lesion was diagnostic for muscular angiomatosis. Angiomatosis is a non-neoplastic lesion reported in the veterinary literature as a lesion affecting the skin, bone or as a multisystemic disorder affecting various sites in dogs, cats, cattle and horses. As far as the authors are aware, this is the first reported case of angiomatosis restricted to the skeletal muscle in a dog.
You need to be a BVA member to continue reading this journals Login or join the BVA today.
LOGIN
JOIN US TODAY